Left-Handed Gifts for Left-Handed People
 Find the Perfect Gift for the Left-Handed People in Your Life!
For left-handed people, it can be a struggle to find tools and gear that fits their hand orientation. Lefties often feel like a minority or may have been pressured in school to switch to right-handedness. My sister is left-handed and so is her husband, so that gave me insight into some things that don't work well for them. I wanted to find useful items that make life easier for them and others.
Celebrate and recognize the lefty in your life with a special gift just for the left-handed person. Here are a variety of gifts that they would love to receive.
Everyone Needs a Coffee Mug – Lefties Too
These have the design on both sides, so when using it with your left-hand, you aren't looking at the blank side of the cup.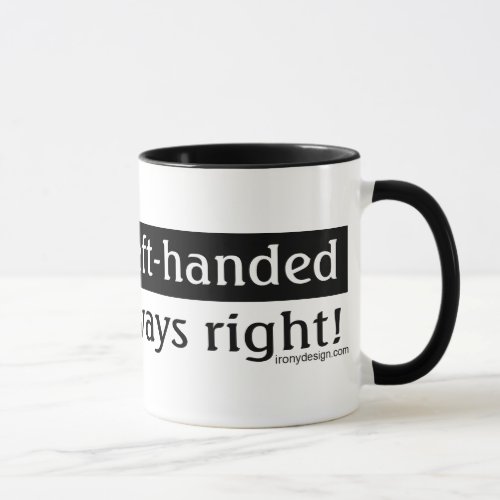 Left-handed people mugView Details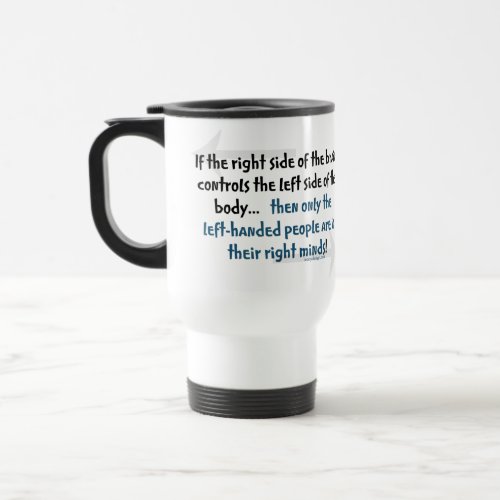 Left-handed people travel mugView Details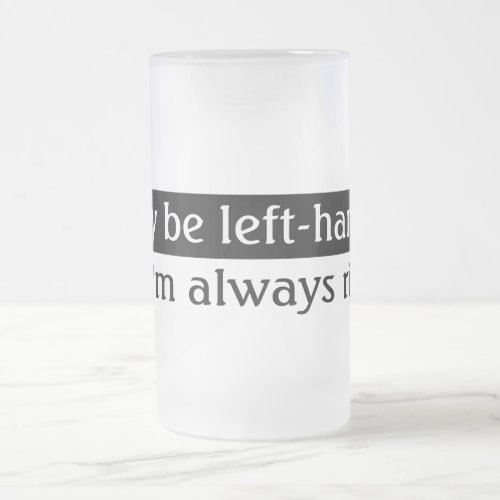 Left-handed people frosted glass beer mugView Details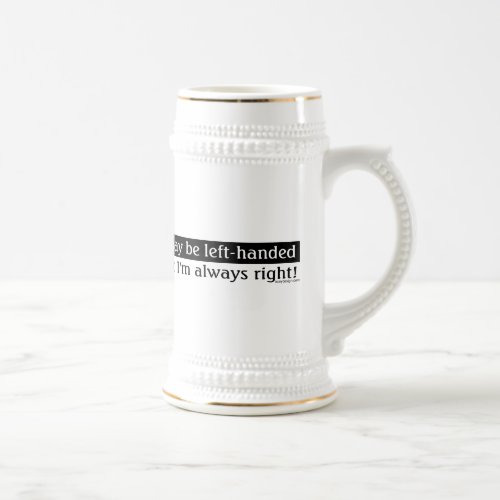 Left-handed people beer steinView Details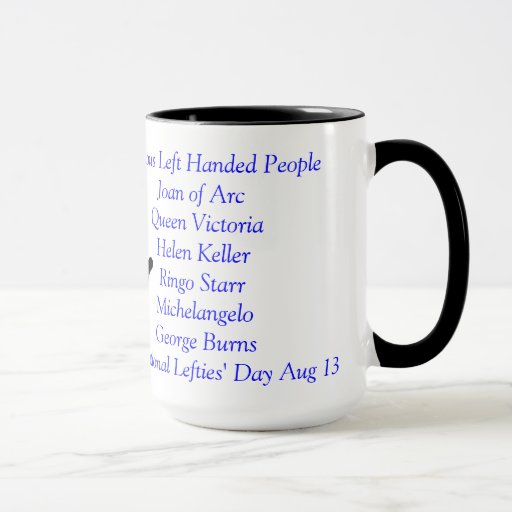 Lefties Only Coffee MugView Details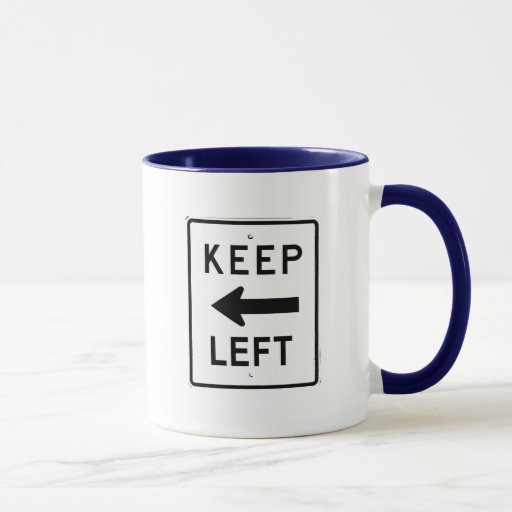 Keep Left Sign on a MugView Details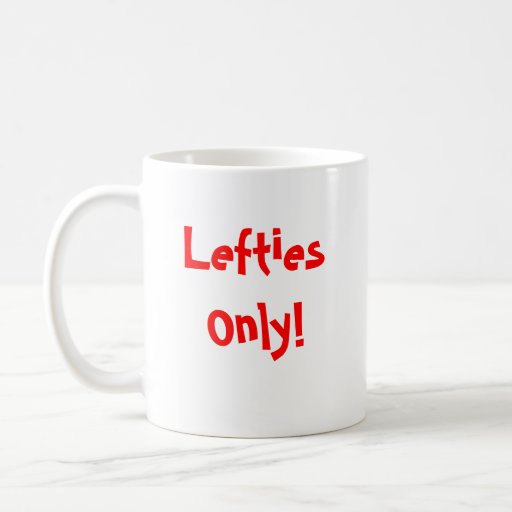 Lefties Only! Coffee MugView Details
Here's a Burning Question
Are Left Handed People Smarter?
Do left-handed people do better on IQ tests? Are they smarter than right-handed people generally? Find out when to celebrate International Left Hander's Day. Including a list of 100 famous left-handers among them Lady Gaga, Angelina Jolie, and Barack
Left-Handed Keyboard – for the computer buffs on your gift list
Ergonomic Left Handed Keyboard by A4TechView Details
Bloody B845 Light Strike (LK) Optical Mechanical Gaming Keyboard – RGB LED Backlit – LK Blue Switch – Left Handed KeyboardView Details
Who would have thought there was a left-handed keyboard. Nifty! There's even a lefty keyboard, especially for gamers.
These have the number pad on the left side. For those of us who aren't left-handed, we never even knew that lefties had to struggle with the keypad being on the wrong side when they use a standard keyboard.
T-Shirts Just for Lefties
Be proud of being a lefty! It's a black t-shirt with the slogan, "I'm left-handed. What's your super power?"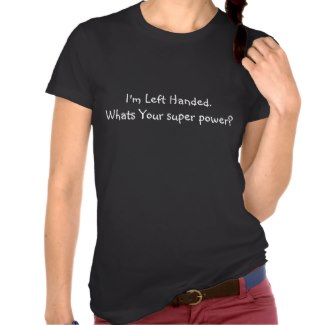 A Left-Handed Pen
The center one is great with the grip specially designed for comfort for the southpaw. It's refillable so will last for years.
My Sister Shares Her Experience as a Lefty
"I learned to play softball with a right-handed mitt, but everything else I do totally left-handed. I carry things in my right hand to leave the dominant hand available to turn a key, etc. Most punch bowl ladles pour from the wrong side so even that isn't simple for left-handed people."
Fun Gifts for the Lefty – A Watch
This is certainly something I never thought about. The usual watches have the buttons on the wrong side for the left-handed person.
Invicta Men's 3332 Force Collection Stainless Steel Left-Handed Watch – Black Leather BandView Details
Invicta Men's 3328 Force Collection Stainless Steel Left-Handed Watch with Leather BandView Details
Left-Handed Tools for the Kitchen, the Office, the Handyman, And More
Occidental Leather OxyLights 3 Pouch Tool Bag – Left HandedView Details
Bahco Tools Ergo Bypass Professional Left Handed PrunerView Details
Fiskars Left-hand ScissorsView Details
Left-Handed Haircutting ToolsView Details
Lefty's Left-Handed 2-Cup Glass Measuring CupView Details
CJHFAMILY Swivel Vegetable PeelerView Details
Manual Can Opener – Smooth Edge Stainless Steel Can Opener Extra Sharp Beer Can Bottle Opener with Ergonomic Right and Left Handed GripView Details
CafePress – Left-Handed Apron (Dark) – 100% Cotton Kitchen Apron with Pockets, Perfect Grilling Apron or Baking ApronView Details
CafePress – Perfectly Left-Handed Left Hand Funny Apron – Kitchen Apron with Pockets, Grilling Apron, Baking ApronView Details
BBQ Hooker Four-In-One Grilling Tool, Left HandedView Details
Lefty's True Left-handed Playing Cards, 2 DecksView Details
Lefty's Left-Handed Black Eco-Leather PadfolioView Details
Fender CC-60s Left Handed Acoustic Guitar – Concert Body Style – Natural FinishView Details
Right-handed people don't even think about the difficulties encountered daily by those who are left-handed. If you marry a lefty or have a child who's left-handed, then you start to realize that some things just don't work right for them. For instance:
Lefties cannot use a standard pencil sharpener, the blades are backward for them.
Writing on the chalkboard is a problem for lefties as your hand drags across and erase everything you write.
When you join the army, you find that rifles are for right-handed people
Potato peelers don't work correctly for left-handed people.
Share with your friends