Finding the Perfect Gift for the Genealogist on Your List.
A Gift Guide for Genealogists!
If you have an avid genealogist in the family, count yourself lucky that your family history is being tracked and preserved. Encourage their genealogy work by gifts at Christmas or birthdays that help them in their work. I've just plunged into genealogy myself and it is a consuming hobby. Many of the gifts below make the search and tracking of the family easier.
Check out the great genealogy tools that will make a perfect gift for the genealogist on your gift list. There are gifts in all price ranges.
Portable Scanner – for the genealogist
No more laborious hand copying from rare genealogy books at the library or spending a fortune on their copying machine. Just run this over the page to scan the information and later transfer it to your computer.
I treated myself to one of these before heading to Indiana for some ancestor searching. Every penny was worth it as I scanned copies of my great-great-great grandparents' marriage registration and other documents at the Crawford County Archives. Include a big pack of batteries for it as they won't want to run out right in the middle of a scanning frenzy.
VuPoint Magic Wand Wireless Portable Scanner with Wi-Fi, PC and Mac, Mobile/PortableView Details
This is top-of-the-line software for the genealogists. It previously was associated with Ancestry but is independent now. I just got the 2017 version of it directly from McKiev. 
It maintains your family tree on your computer and syncs with your tree on Ancestry. It brings in tips from both Ancestry and Family Search.
Family Tree Magazine – for the genealogist on your Christmas list
Here's a gift that keeps on giving. A one-year subscription gives the genealogist seven issues of timely information. You can also order it for Kindle rather than a paper subscription.
A Genealogist Would Love a Trip to Salt Lake City – to the Family History Library
If you want a splurge gift, book a trip to Salt Lake City for the genealogist on your gift list. Just do a Google search for genealogy trips to Salt Lake City and you will see the choices. Ideally, they will stay in the hotel right next to the Family History Library and include some assistance in using the library.
Enjoy a week searching for your ancestors in the renowned Family History Library in Salt Lake City, Utah Personalized guidance by experienced, expert guides.

Research Trips Ancestor Seekers organizes and runs the most popular genealogy research trip to Salt Lake City.

Conferences & Events . … NGS Research Trip to Salt Lake City, Utah … Join NGS's group for a week at the world-renowned Family History Library in Salt Lake City, …

Salt Lake City Guided Tours. Experienced guides and genealogists can help you with your research. Explore your family tree with the genealogy resources available there.
Give a Subscription to Ancestry.com – to the genealogist
I hesitated for a long time over investing in an Ancestry.com subscription. Finally, I realized it was important to spend a little money to save a lot of time and frustration. Ancestry.com opens so much data for a genealogist that isn't accessible elsewhere.
Go to Ancestry.com and click on gift memberships. You'll see a price for 6 months or 12 months U.S. focus and 6 months or 12 months world access. At this moment the range is $89 to $299.
If the genealogist already has a subscription, then get them the book to help them get the most from their use of Ancestry.com.
There are other subscriptions the avid family history searcher might like too, like Fold3 for military records or Mocavo. Check out a list of these for more ideas.
Genealogists Will Use a Camera
I recommend one that's small enough to slip into your pocket or handbag so when photographing graveyards, they'll have it handy. Of course, it must be digital. Here's one that I used and love. The image stabilization really helps so they don't get home and find unusable photos.
Canon PowerShot ELPH 180 Digital Camera w/Image Stabilization and Smart AUTO Mode (Silver)View Details
Canon PowerShot ELPH 180 20 MP Digital Camera (Red) + 32GB Card + Battery and Charger + Accessory BundleView Details
  Review the Recommended Features Before Buying a Camera
Books to Help the Genealogist Find Information Online
So much information is now digitized and accessible through various subscription services like Ancestry. Some sites are free but to find those and also to make the most of the subscription services, a book can bring you up-to-speed and save hours wasted on trying to track down sites.
Help Them Break Through Brick Walls with a DNA Test
I've tried both the 23andMe DNA test and the Ancestry DNA. Users of Family Tree might prefer that DNA test. Since I do most of my research on Ancestry.com, the Ancestry DNA test has proven the most useful to me. These are becoming an essential tool to the serious genealogist.
AncestryDNA: Genetic Testing – DNA Ancestry Test KitView Details
23andMe DNA Test – Health + Ancestry Personal Genetic Service – 75+ Online Reports – includes at-home saliva collection kitView Details
Family Tree DNA Genetic Ancestry Test Kit – Worlds First Genetic Genealogy Company – History Unearthed DailyView Details
Mouse Pads for a Genealogist
While tracking down family history, they spend hours at the computer. This fun mousepad will get plenty of use.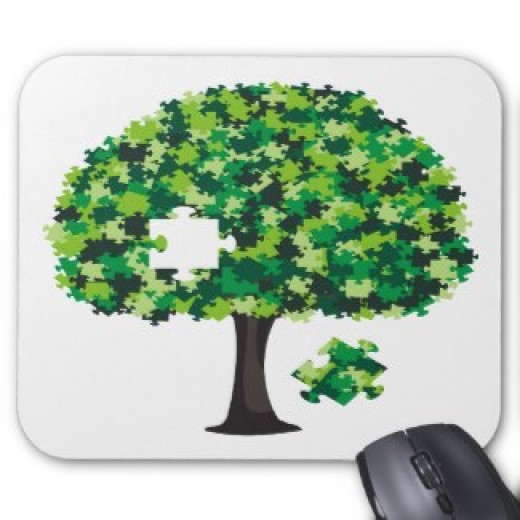 Share with your friends