Tempt all your friends with Florida-themed Christmas cards this year. They'll be having a white Christmas, but dreaming of Florida after they see the beach scenes or alligators or tropical views on your cards. I've searched out the cards that mean Florida to me. These are from the Zazzle site where individual artists have a chance to feature their work.
Florida Christmas Cards Featuring Wildlife
There are so many themes to choose from. I'm partial to holiday cards that feature the wonderful Florida wildlife. That could be manatees, alligators, sea turtles, flamingos and other beautiful creatures. You'll find the quality of the Zazzle cards quite high, with thick cardstock and good printing.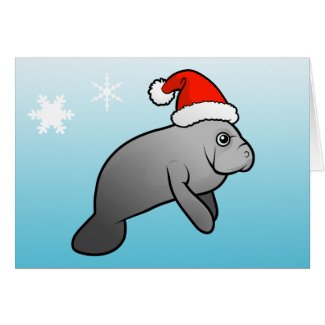 Christmas Manatee Santa Card
by scubadorable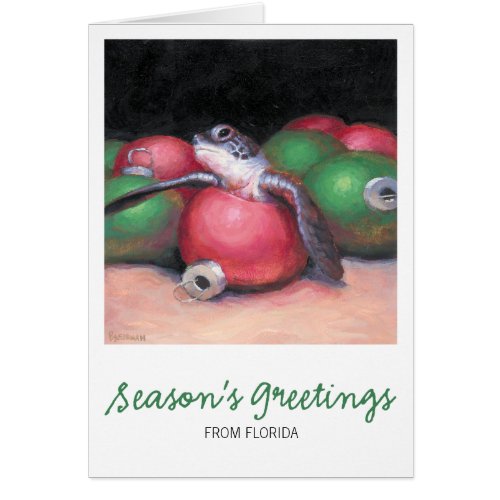 Sea Turtle Florida Christmas Card
&
Flamingo Christmas Cards
Of course, the flamingo with its bright pink coloration and iconic poses is forever associated with Florida. Adding a Santa hat or other Christmas theme makes a marvelous Florida Christmas card that will stand out from all the other snow scenes and Christmas tree cards your friends receive.
Several of these offer the option to personalize the card with your own family photos. Even if you don't live in Florida, you can feature your Florida vacation in the cards you send this Christmas.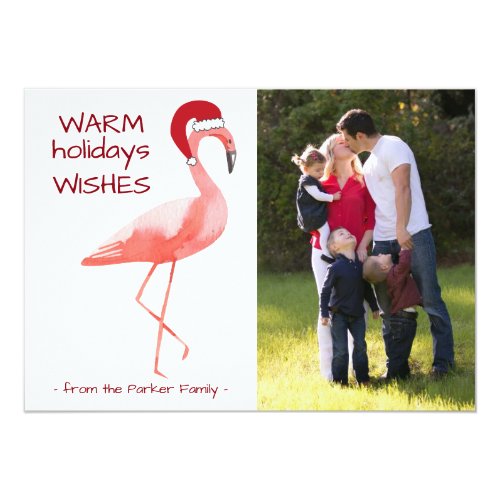 Christmas photo card with funny Flamingo Santa Hat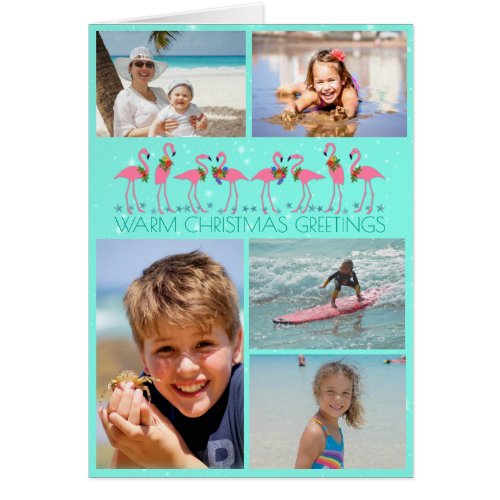 Flamingos Photo Collage Folded Christmas Card
Pink Flamingo Santa Tropical Christmas Card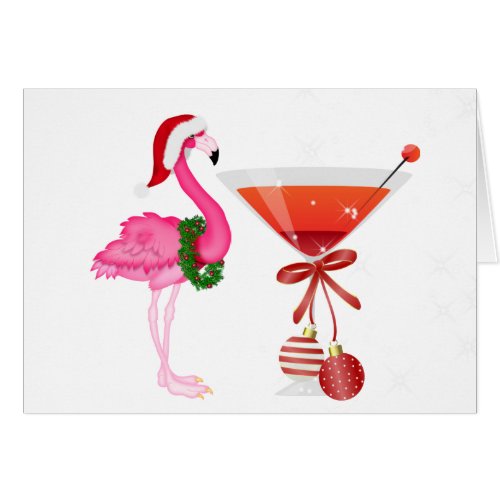 Cheery Christmas! Card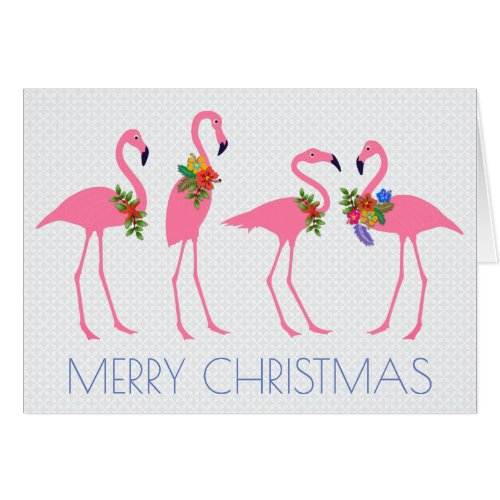 Flamingo Christmas n New Year Message Card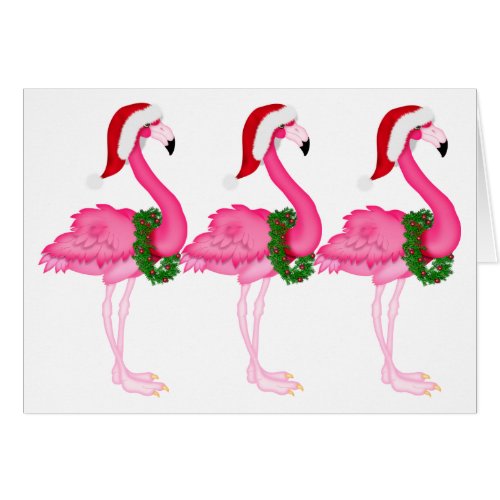 Flamingo Christmas Card – SRF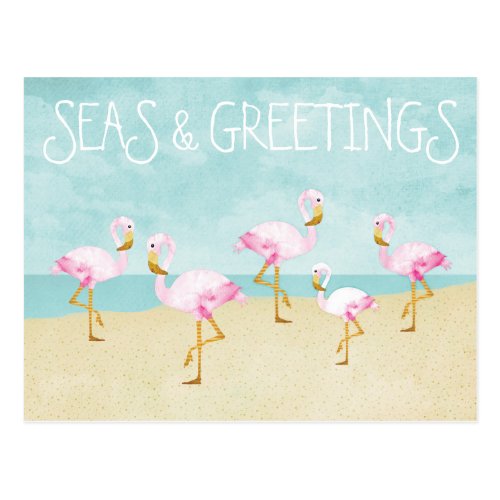 Seas and Greetings Watercolor Pink Flamingos Postcard
&
Alligator Christmas Cards
Another creature that is strongly identified with Florida is the alligator. Here's a fun selection of alligator Christmas cards to send from Florida to all your northern friends and family. Some are funny alligators, some are photos, and some let you add your own photo to go with the alligator graphic.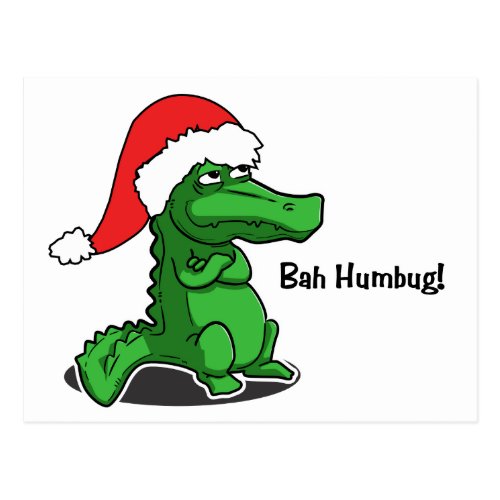 Bah Humbug! Fun, Alligator with Santa hat Postcard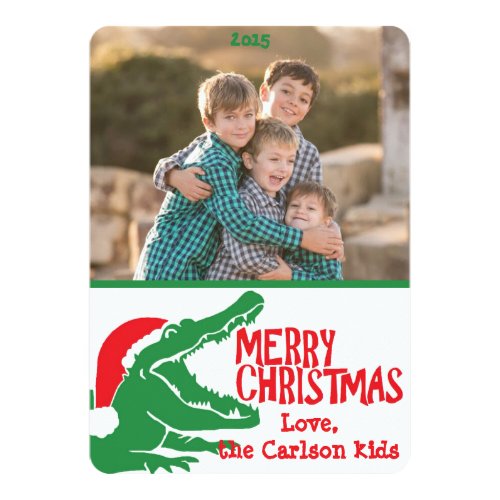 Alligator Christmas custom photo card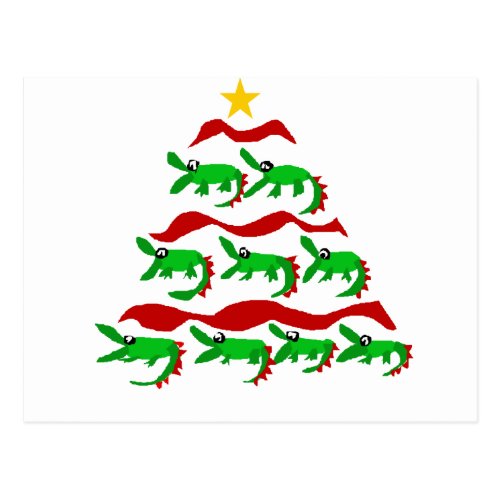 Fun Unique Alligator Art Christmas Tree Postcard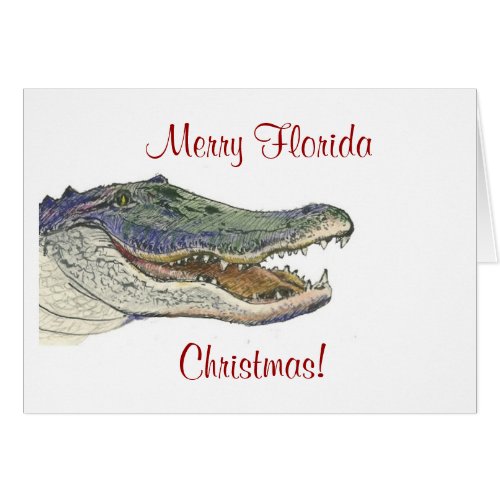 Gator Christmas Greetings Card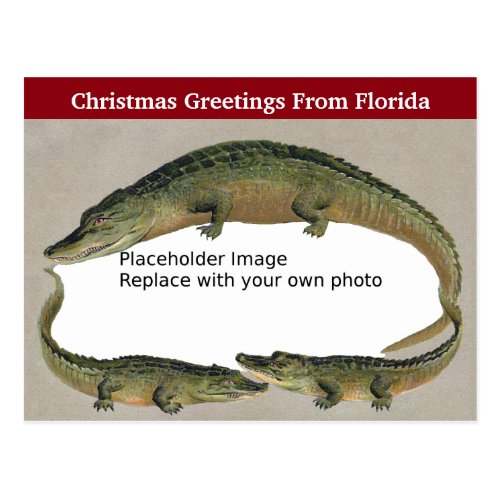 Vintage Florida Christmas Alligator Frame Postcard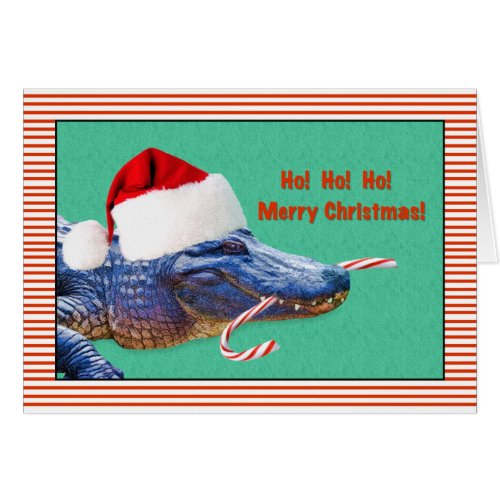 Christmas, Merry, Alligator with Santa Hat Card
Santa's Helper Card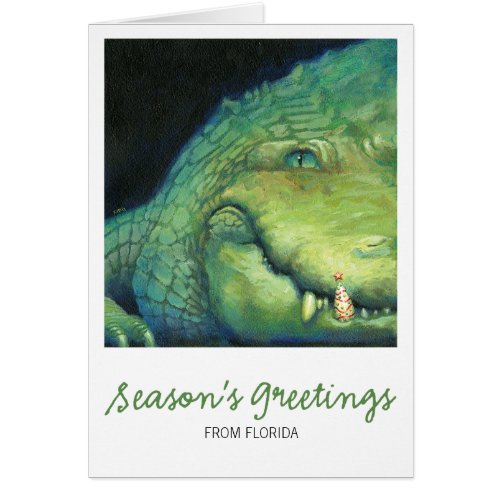 Alligator Christmas Card
&
It's hard to choose just one design, so Zazzle lets you mix and match as much as you want. Pick out several very special cards to send to your best friends or buy a big batch to send to everyone. Your Florida Christmas card will stand out from the other more ordinary holiday cards they receive.
Share with your friends