Count Dracula was a baby once, so this Halloween, dress your toddler as a vampire. There's something so endearing in a baby or toddler masquerading as a vampire. They are just so darn cute! Here are the perfect outfits for your little vamp.
Everyone's crazy about vampires for the past few years, so dress up the littlest one in the family as a cute vampire. He may be too young to have read the Twilight series, but won't he look cute in his little vampire costume! Your junior vampire will love all the attention at Halloween or at a costume event.
I've searched all over the Internet to bring you this selection of costumes suitable for an infant or toddler. Dress up as a trio or family of vampires with dad, mom and junior in their vampire costumes. 
InCharacter Baby Boy's Count Cutie Vampire Costume, Black/Purple, Small
Lil Drac Costume – Infant Large
Little Bite Infant Vampire Costume
Cute-T Bat Infant Costume
InCharacter Costumes Baby Bat Costume, Black/Purple, Medium
Rubie's Lil' Movers Vampire Costume 6-12 Months
Toddler Costume, Transylvanian Vampire
& 
The medallion and the vest are attached to the shirt, so he won't lose those. Isn't this a great looking cape! (you need to add your own slacks and shoes and fangs), then your  toddler turns into a Transylvanian Vampire 
Vampire Onesies and T-Shirts for Babies and Toddlers Halloween Costumes for Babies
Quite a few Dracula graphics appear on onesies on the Zazzle site. Click through to Zazzle to see how it looks on an actual baby.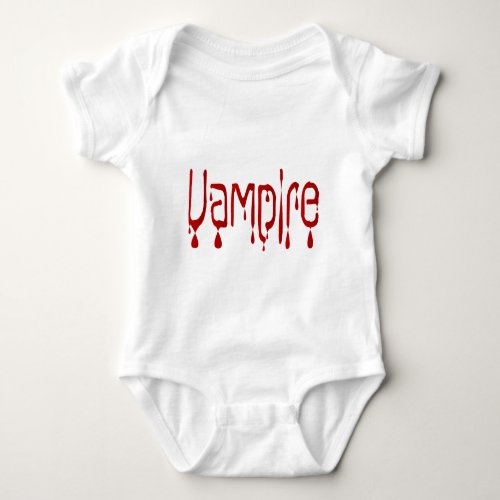 Vampire Baby Bodysuit
Spooky Bat Graphic Baby Bodysuit
Classy Vampire Baby Bodysuit
Cute Vampire Baby Bodysuit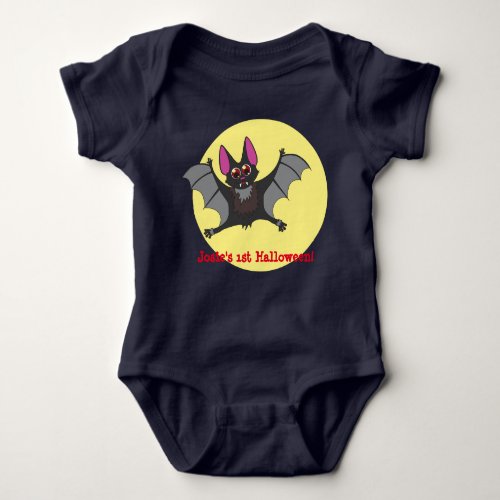 Cute vampire bat baby bodysuit
COUNT DRACULA SHIRT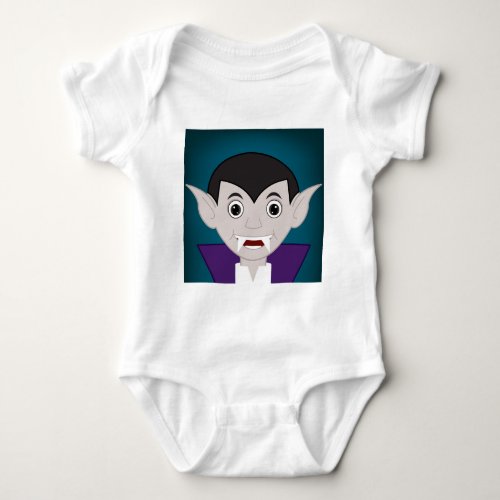 Vampire Baby Bodysuit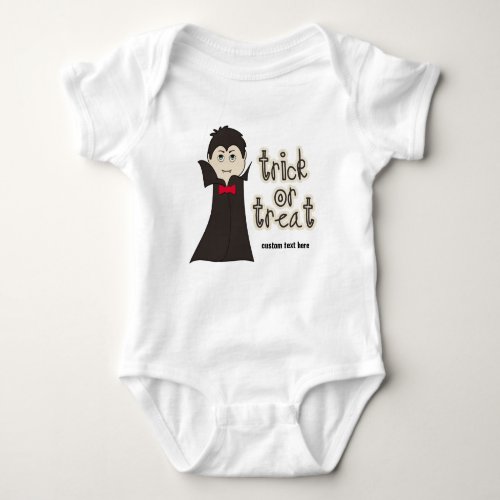 Funny Halloween Dracula Scary Trick or Treat Baby Bodysuit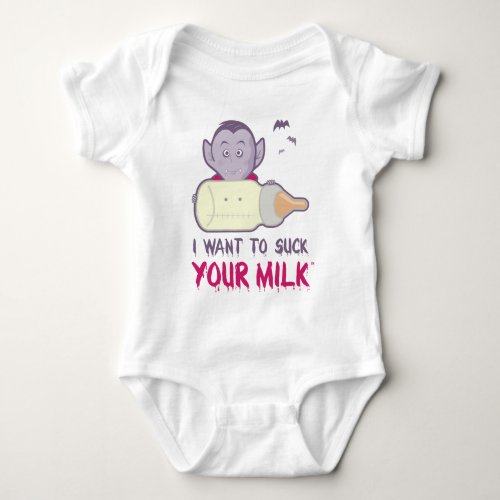 Vampire – I Want to Suck Your Milk Baby Bodysuit
& 
Remember that a baby must be under constant watch when wearing a costume. Make sure the baby doesn't tangle in its vampire medal, eat the vampire make-up or run into any other problems.
Need More Ideas?
Add fangs to the baby vampire costume with the pacifier shown below. You won't want to use typical plastic vampire fang inserts with a young child. They might choke on them. This pacifier is a good solution as you get the look of fangs and it is something the infant is used to already. While the baby sucks placidly on the pacifier, it looks like vampire fangs. Fun and a bit creepy.
Accessories and Books for Your Little Vampire 
Billy Bob Vampire Pacifier Unisex
Ganz Webkinz Bat 8.5
Boo Bat (Charles Reasoner Halloween Books)
National Geographic Readers: Bats
& 
The plush bat gives the child a toy to play with so they can have fun while in their costume. The books will entertain them as well and for older toddlers, the National Geographic book on bats satisfies their curiosity about an animal they've never seen.  
No time to make your own costume? You can order one from Amazon and save yourself from running all over town trying to find the perfect outfit. If you are an Amazon Prime member, most products have 2-day delivery. Don't have that? You can get a 30-day trial. 
Dress the Dog as Dracula Too
Your toddler will love having the family dog dressed in a coordinating costume. They will look adorable together.
(Just click on the picture if you want to go to Amazon for this dog costume)
Share with your friends